Procedure MEDICAL CHECK-UP
"Prevention is our top priority"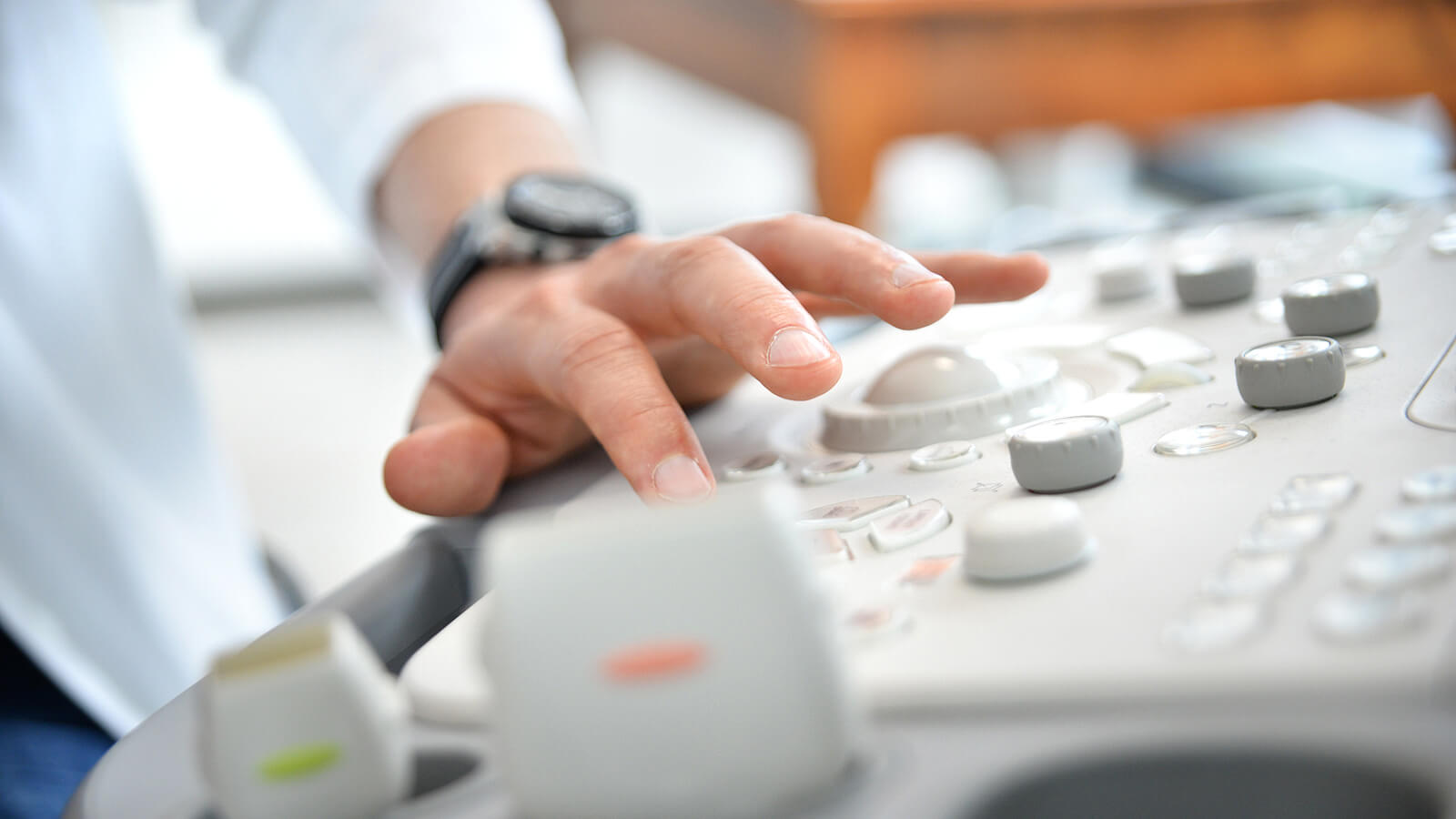 The medical check-up offers an individual diagnosis of your current state of health and helps us to recognize conspicuous changes as soon as possible in order to exclude or minimize and generally to determine your risk profile. Whether you come to us as an individual, as a manager, as a competitive athlete or as a company, we offer comprehensive and individual diagnostic.
The holistic care is vitally important to us. If necessary, we will therapeutically accompany you and guide you, if extended medical disciplines from other colleagues would be needed. In addition to that, we are straightforwardly available for any primary or internal medical care requests at any time.
"In order to perform at a high mental and physical level, diseases and commencing health problems need to be identified as early as possible"
Especially executives and managers are under considerable high pressure to succeed and often face high-stress situations. Thus, we not only provide a comprehensive and customized medical check-up for managers, but this also particularly time-efficient!
Professional athletes or ambitious amateur athletes also often face high physical challenges. Overall health is an essential element for high peak performance. In our medical check-ups for athletes, we look at your individual situation and provide further medical suggestions in order to aid your performance. Our spectrum of services specifically tailored to athletes further includes sports medicine diagnostics, individual programming and nutritional advice for metabolic optimization.
We also offer comprehensive medical check-ups for companies while taking the companys' standards in account in our examination. We counsel companies about the relevance of medical check-ups for their employees and offer support in the planning of an individual check-up tailored to the needs of your company. This way, health problems can be identified as early as possible and chronic illnesses and reduced professional capacity can be avoided. Contact us for more detailed information on the medical check-up for companies.
We not only record the present physical condition and behavioral risk factors but also provide time-efficient solutions to improve and maintain sustainable health.
In addition to the early detection of cardiovascular and lung disease, we record pathologic blood-, urine- and stool changes (e.g. to diagnose hematological diseases, metabolic disorders, hormonal dysregulation) and display a comprehensive status of your internal organs.
The foundation of our medical check-up consists of the following services:
Physical examination
Laboratory Diagnostics
Urinanalysis
Stool diagnostics
Ultrasound diagnosis

Ultrasound thyroid
Color duplex sonography of cerebral vessels
Echocardiography
Ultrasound of abdominal organs
Color duplex ultrasound of the abdominal aorta

Cardiopulmonary diagnostics

ECG, if necessary exercise-ECG (expandable by performance diagnostics)
Lung function analysis

X-Ray diagnostic

If necessary, X-ray of the thoracic organs

Body Analysis

Body composition measurement by bioelectrical impedance analysis (BIA)
Generally, each medical check-up is individually tailored to your needs, requests, and acute or chronic problems.