Procedure METABOLIC@DOCTOWN
"Metabolic@DOCTOWN is not about limitations, it is about an individual, smart and daily compatible nutrition"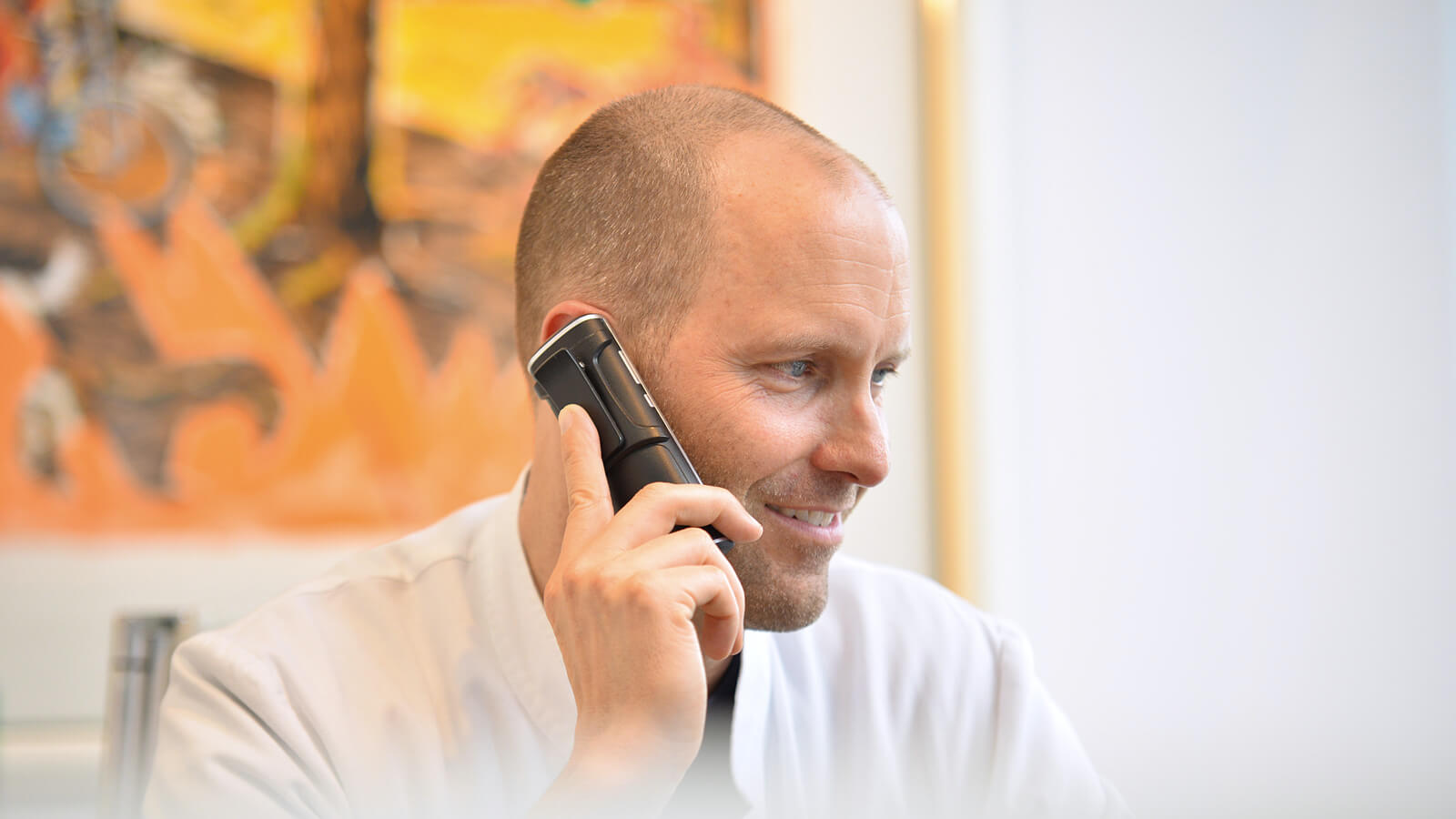 Metabolic@DOCTOWN is a medically supervised highly professional, holistic and individual nutritional approach to regulate the body's metabolism. Based on the scientifically grounded program Metabolic Balance, we have developed our very own medical, sustainable care concept, which is accessible in any daily routine.
For us it's not about having patients undergo standardized programs or diets that are essentially based on malnutrition and inevitably end up in the yo-yo effect. It's about demonstrating to the patient that -due to medical findings and in combination with an individual and well structured medical program- it is possible to attain real and lasting metabolic changes with subjective improvements to the physical discomfort. The basic principle is to show you as a patient how to eat in order for your metabolism to run as smoothly and economically as possible. It is not about setting limitations, but about eating a tactically smart diet that is compatible and in rhythm with your everyday life.
In addition to a personal nutrition consultation, we also offer an individual, holistic nutrition plan in order to help your bodys' metabolism get back on track, so it can work as it normally would. We further offer to support you in reaching your individual goals, such as increasing athletic performance, minimizing risk factors and achieving your desired weight.
A nutrition plan – with metabolic guidelines that are scientifically based and straightforward – created individually, is essential and indispensable in relation to different needs, goals, current complaints and metabolic condition.
That is why the individual nutrition plan is based on a detailed medical anamnesis (medical history, current symptoms, individual goals) and an up to date medical check-up of the following diagnostics:
Individualized detailed blood diagnostics
Urine and stool analysis
High-end diagnostic ultrasound (thyroid, vascular system, heart and abdominal organs)
ECG, possibly with exercise ECG
Lung function testing
Body composition measurement with bioelectrical impedance analysis (BIA)
Where necessary, performance diagnostics with the determination of the energy metabolism
Where necessary, X-ray of the chest
Our individual medical care furthermore ensures that you achieve your goals as quick as possible while improving your health in a sustainable way.
In the final examination we will explain how to preserve what has been achieved (metabolic conversion and other goals) in the long run.