PRACTICE
Dr. med. Werner Timm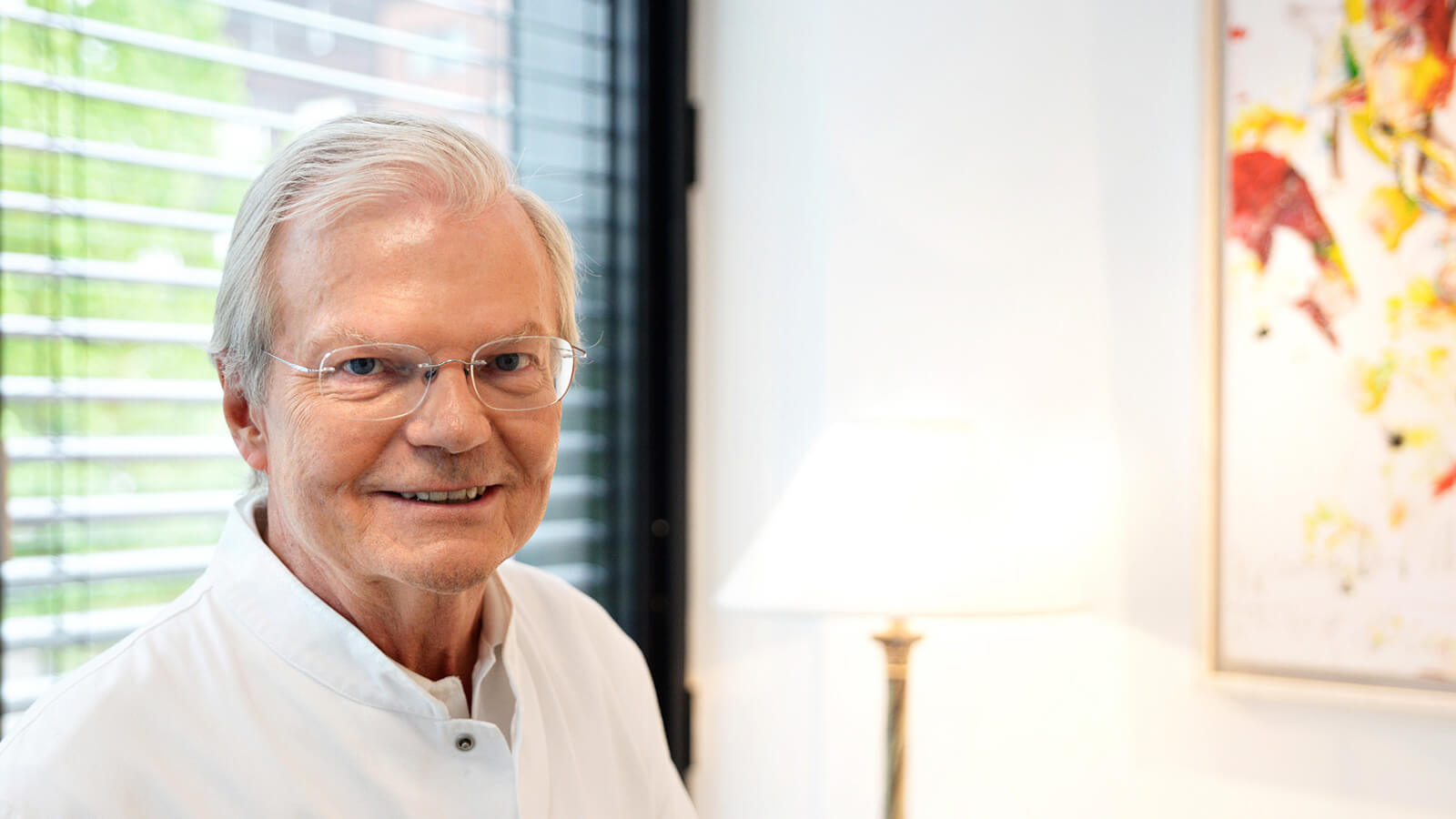 EDUCATION
Dr. med. Werner Timm is a specialist in internal medicine and founder of the multi-disciplinary internal medicine group practice DOCTOWN in Düsseldorf-Golzheim.
He studied medicine at the Universities of Düsseldorf and Cologne. Before founding the practice in 1980, he worked as a senior physician at the department of internal medicine of Florence Nightingale Hospital in Düsseldorf-Kaiserswerth under Prof. Dr. med. D. Koch. Apprenticeship in internal medicine with comprehensive focus (including gastroenterology, cardiology, nephrology and radiology).
As an Internist with comprehensive focus it has always been his personal desire and aspiration to offer the full range of primary care and specialty care from a single source. The emergency diagnostics and home visits are fundamental elements of this philosophy as well.
Over the past years he developed a center for endoscopic gastroenterology, which enables us to examine you flexible and on your demands in our practice.
With over 35 years of experience and expertise, the joint practice is also well known beyond the borders of Düsseldorf.
Memberships
BDI (Professional Association of German Internists)  www.bdi.de
RWGIM (RWTH Society of Internal Medicine)  www.rwgim.de
DEGUM (German Society for Ultrasound in Medicine)  www.degum.de